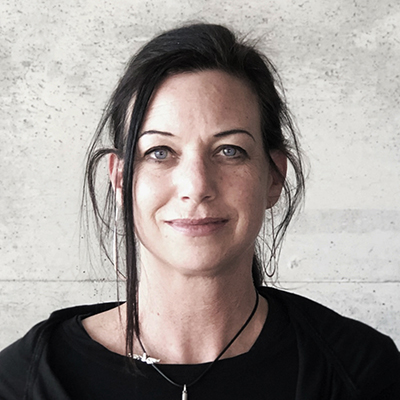 Katya Crawford
Professor and Chair
---
Education
MLA, UNM School of Architecture and Planning
BLA, The Evergreen State College
Research
Ephemeral landscapes
Landscape literacy
Representation
The Design Process
Katya Crawford is the Chair and Associate Professor in the Landscape Architecture Department at The University of New Mexico's School of Architecture and Planning, and is Past President of The Council of Educators in Landscape Architecture. Katya's research focuses on the ephemeral landscape and its power to engage and reveal social and environmental systems.
Crawford's work has been exhibited and published both nationally and internationally. Most recently Crawford and two of her colleagues (Ane Gonzalez Lara and Kathleen Kambic) placed 3rd in the international design competition Hornachuelos, and placed 1st in the ideas competition "What's Up Paris?."
Fundamentals Design Studio
The Competition Design Studio
Urban Typologies Design Studio
Theory in Landscape Architecture Seminar
Graphic Representation for Landscape Architecture
Ephemeral Landscapes for Social and Environmental Change Seminar
Crawford, Katya and Phoebe Lickwar. "Looking Up, Looking Down." Journal of Landscape Architecture 9.3 (2014).
Crawford, Katya. "The Thirty-Second Landscape." Aether: The Journal of Media Geography. Vol. X 2012. NE 68182-0199 2013
Parc Heur | First Place with Ane Lara Gonzalez and Kathy Kambic, What's Up Paris International Design Competition hosted by ReThinking Competitions, 2017
Missing Persons Project. Group Exhibition. Harwood Art Center, Albuquerque, 2017
A Map of My Own. Group Exhibition. African American Performing Arts Center Gallery, 2017
ARTiculation | Third Place with Ane Lara Gonzales and Kathy Kambic, Hornachuelos International Design Competition hosted by ReThinking Competitions, 2017
Equivalence with Phoebe Lickwar, Rainosek Gallery, UNM School of Architecture and Planning, Albuquerque, Faye Jones School of Architecture, Fayetteville, 2016
HIVE with Faith Gelvin. Josephine Sculpture Park, Frankfurt, August 2016, 
New Mex Hex. Josephine Sculpture Park, Frankfurt, August 2016, 
Nest. Group Exhibition. Richard Levy Gallery, Albuquerque, April 2015
Coordinates. Group Exhibition. Richard Levy Gallery, Albuquerque, March 2015
From the Ground Up: Design Here and Now. Group Exhibition. 516 ARTS, Albuquerque, January 2015
Solids + Voids with Susan Frye and Alf Simon. Heart of the City Group Exhibition 516 ARTS, Albuquerque, January 2014
WRAP with Susan Frye | Honors Award. CELA Exhibit, Morgan State University, Baltimore, March 2014
Surface Layers. CELA Exhibit, Morgan State University, Baltimore, March 2014
Foxes in the Garden with Susan Frye | Winner. Chaumont-sur-Loire International Garden Festival, France, March 2012
Cinco Cero Cinco. Group Exhibition. Arts League of Michigan, Detroit, March 2012, 
Negotiating the Horizontal. Group Exhibition. Rainosek Gallery, UNM School of Architecture and Planning, Albuquerque, April 2011, 
Historic Design and Planning in New Mexico. with Chris Wilson. Permanent. UNM School of Architecture and Planning, Albuquerque
The Urban Forest Project. Group Exhibition. Downtown + Nob Hill, Albuquerque, 2009
Parc Heur | First Place with Ane Lara Gonzalez and Kathy Kambic. What's Up Paris International Design Competition hosted by ReThinking Competitions, 2017
ARTiculation | Third Place with Ane Lara Gonzales and Kathy Kambic. Hornachuelos International Design Competition hosted by ReThinking Competitions, 2016
Regent's Lectureship 2016
Foxes in the Garden with Susan Frye and Veree Parker Simons |  Chaumont-sur-Loire International Garden Festival, France, March 2012