Overview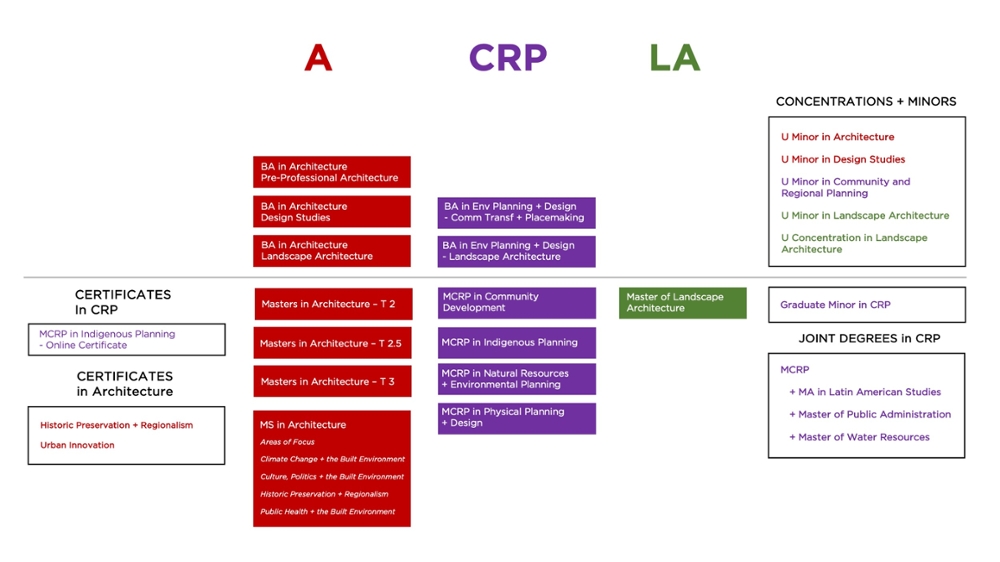 The School's academic and professional programs are deeply rooted in the traditions and environments of the region—an unparalleled cultural heritage, diverse and resplendent natural landscapes, the unique urban settlements of Albuquerque and Santa Fe, and the stimulating climates of the arid Southwest.
At the undergraduate level, the School currently offers two pre-professional degree programs, the Bachelor of Arts in Architecture (BAA) and the Bachelor of Arts in Environmental Planning and Design (BAEPD).
The School offers the state's only professional, graduate degrees in these fields: Master of Architecture (M Arch), Master of Community and Regional Planning (MCRP), and Master of Landscape Architecture (MLA). Two certificate programs— Historic Preservation and Regionalism and Urban and Regional Design—provide additional options for interdisciplinary study that is directly applicable to the needs of the state and region.
SA
+

P Program Admissions Information: