Railyard Fictions Writing Competition
Submissions open Feb 1 through March 15, 2020
CALL
The Railyard Fictions writing competition is looking for poems, short stories (flash fiction), and other fictions that take place in and significantly feature the Fire Station, other railyard buildings and the grounds of the Albuquerque railyards.  The goal is to imaginatively re-inhabit the Fire Station and other places in the Albuquerque Railyards in ways that encourage the establishment of a vibrant community on these grounds.  
We are looking for seeds of imagination that could help this place develop. A Bear Called Paddington, Bless Me Ultima, Make Way for Ducklings, the TV show Cheers, and many other fictions have had strong influences on the actual places in which they were set. Can we tell fictional stories of the Albuquerque Railyards that will help a future community grow and flourish?
The competition is open to all and any participants.
There will be three categories of award – poems, short stories, and other written fictions.
Poems may be up to 30 lines or 500 words maximum.
Short stories / flash fiction may be up to 1000 words.
Other fictions (e.g. lyrics, fictional future news reports…) may be up to 1000 words.  These may be an excerpt from a longer work.
All genres of work are acceptable. However, they need to be able to be read to an all ages audience.
Winners grant the Alibi first North American serial publication rights. Winners will read their work (or allow the work to be read) at a public event and grant the right for that event to be filmed and otherwise recorded and grant the right for the film and/or recordings to be published and presented to the public.  Authors retain all other rights.
Submit your work to Submittable, Railyard Fictions Competition. Please submit .docx files.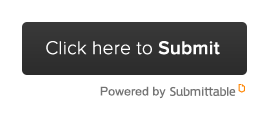 ---
Awards & Events
There will be up to three awards of $200 in each category (poetry, flash fiction/short story, other).  The Alibi Magazine will select at least one work from the awarded works in each category to publish, and all of the awarded works will be read (by the authors if they choose to do so or by the selection committee) at one or more events in Albuquerque.  The Jury reserves the right not to grant awards in any or all categories, and if no awards are given in a category then the Alibi will not publish work in that category.
---