Chelsey Begay Receives UNM Staff Council Star Award
February 24, 2021
SA+P alum, student, and iD+Pi Program Coordinator Chelsey Begay has been recognized with a 2020 UNM Staff Council Star Award. The Award recognizes individuals who have excelled in their role as Council Representative and Committee member.
Chelsey received her Bachelors of Arts in Environmental Planning and Design with a minor in Native American Studies from UNM in 2012. She served as an Administrative Assistant in the Dean's Office of the School of Architecture and Planning before transitioning to iD+Pi where she serves as Program Coordinator. She is currently a graduate student in the Community and Regional Planning program, with a concentration in Indigenous Planning.
SA+P is delighted to celebrate Chelsey's recognition and grateful for her ongoing contributions to the school community.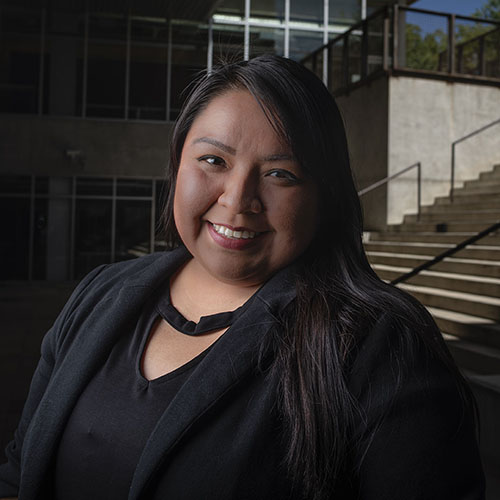 From the award council:
A relatively new Staff Councilor, Chelsey has already contributed so much to Staff Council. She offers many good ideas at committee meetings, and was instrumental in implementing an online brainstorming event for councilors around the Strategic Plan soon after the pandemic made meeting in person impossible. Chelsey puts considerable thought into how best to improve her larger communities.