Interdisciplinary Team Wins NASA Minds Challenge
May 5, 2021
An interdisciplinary team of researchers at UNM, including Architecture Department faculty and students, won first place in the NASA MINDS Challenge, beating out dozens of other teams across the country. The UNM CHILI HOUSE Team based its submission on teaching robots to take care of plants on Mars – a big step towards having viable food available for astronauts when they land on the Red Planet.
The proposed structure is an inflatable dome that is covered with Martian regolith for protection from radiation and small meteorites. The interior of the dome houses planter configurations that best locate New Mexico chile plants outfitted with moisture and health sensors. Those sensors transmit signals from the plant wirelessly to a robot (or more than one robot). When the plant needs watering, the robots collect water from a distribution point near the center of the dome and transport it to the plant.
The SA+P collaborators included Associate Professor Kristina Yu and Master of Architecture students Martin Luna, Natasha Ribeiro, Wil Lyons, and Amir Bakhshi. Congratulations UNM CHILI HOUSE Team!
Read the full story from the UNM Newsroom: https://news.unm.edu/news/could-plants-control-robots-on-mars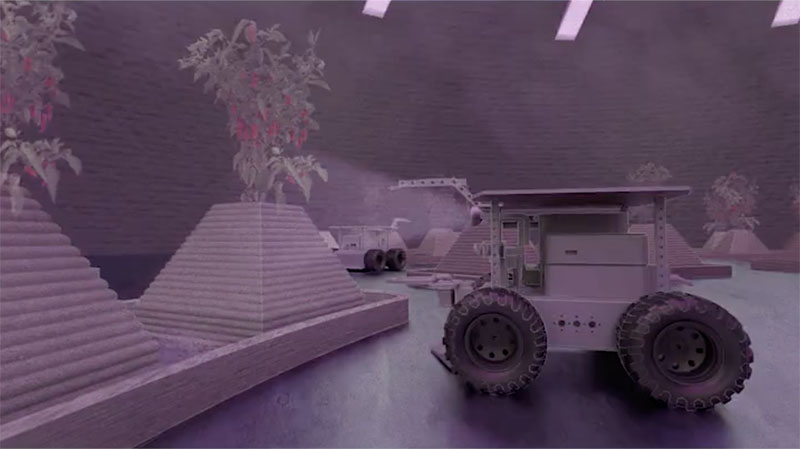 Conservatory for Healthy Ingestion on Long-Interval Human-Occupied Unexplored Space Explorations (CHILI HOUSE) team