SAAP Faculty members selected to participate in national research study
June 22, 2020
SAAP Faculty members, Alaa Quraishi, Cesar Lopez, and Michaele Pride have been selected to participate in theStudent Experience Project, a national research study led by Pamela Cheek and Sushilla Knottenbelt. Quraishi, Lopez, and Pride are among over 60 other University of New Mexico faculty participants who will collaborate with faculty at five other universities.
The Student Experience Project is a part of the UNM Provost's Lobo's Connect initiative, intended to help increase degree attainment through creating "equitable learning environments and fostering a sense of belonging on campus."[1]The project was created to address the inequities in college success by transforming the student experience to focus on building community and a sense of belonging on campus.
Quraishi, Lopez, and Pride submitted coordinated applications to the program along with support from the department chairs and interim dean. They plan to apply the tools and strategies learned through SEP to the ARCH 301 Studio in Fall 2020. They aim to create a more welcoming and supportive learning environment for undergraduates, with an emphasis on improving outcomes for transfer students and BIPOC students.
Participating in the program is the first step as a coordinated approach to help transform the undergraduate program at the School of Architecture and Planning. The strategy will first focus on the core of the undergraduate curriculum (particularly the design studio), working with incoming and part-time faculty to utilize the tools offered by the SEP program. Michaele Pride offered the following rationale for this transformation: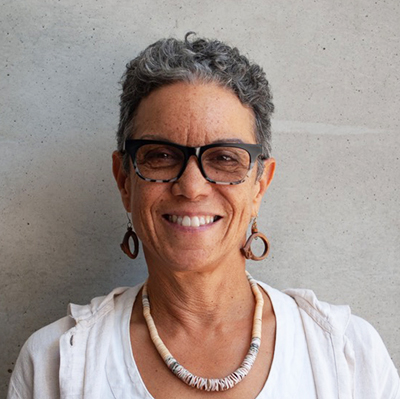 Michaele Pride, Professor of Architecture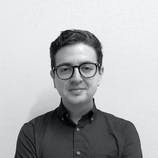 Cesar Lopez, Assistant Professor of Architecture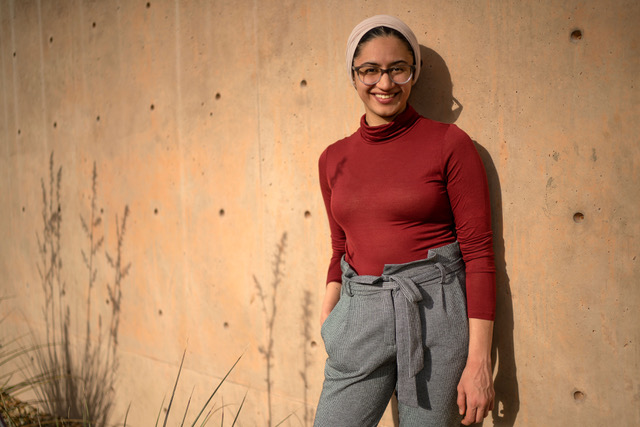 Alaa Quraishi, Lecturer II, Architecture
"ARCH 300-level courses are a fulcrum in the BAA program, where new transfer students meet continuing students in the intensive studio environment, and students are challenged to assimilatewithin the (somewhat problematic) culture of architecture education.
Entry-level courses in architecture have been taught in the same way for many years, essentially following Bauhaus traditions modernist approaches...without question.
It's TIME to rethink our pedagogy and this is a logical place—without requiring structural change to our curricula, although offering space to explore significant and relevant change.
Cesar Lopez and Alaa Quraishi bring explicitly provocative and progressive pedagogies to UNM and SAP. This program offers a platform for that pedagogy.
The program provides both financial and intellectual support for the chosen faculty ($1000 summer stipend, each), placing them in a cohort of faculty at UNM and five other universities, all pursuing similar goals."
"These are extraordinary times and call for extraordinary measures and responses. We have a responsibility to our students, our communities, and our professions to reflect and rethink what we teach and the ways that we teach," said Pride.
Pride will serve as the coordinator for the entire ARCH 301 studio this fall, as well as a mentor for the SEP Fellows, Cesar Lopez and Alaa Quraishi. Quraishi completed her BAA at UNM, and her M. Arch at MIT. She has been teaching part-time in the BAA program since her return to Albuquerque two years ago. Lopez will be joining the Architecture faculty this fall. According to Pride, "both Alaa and Cesar are enthusiastic about the SEP program."
This strategy has the support of Interim Dean Mark Childs, incoming Dean Robert Gonzalez, Associate Dean for Student Life Katya Crawford and Architecture Dept. Chair John Quale.
From the SEP website