SA+P Faculty and Staff thanked for contributions to UNM Gives Campaign
February 4, 2020
The School of Architecture and Planning's faculty and staff were recently thanked for their contributions to the 2019 UNM Gives Campaign. SA+P was recognized for the largest volume of contributions on main campus.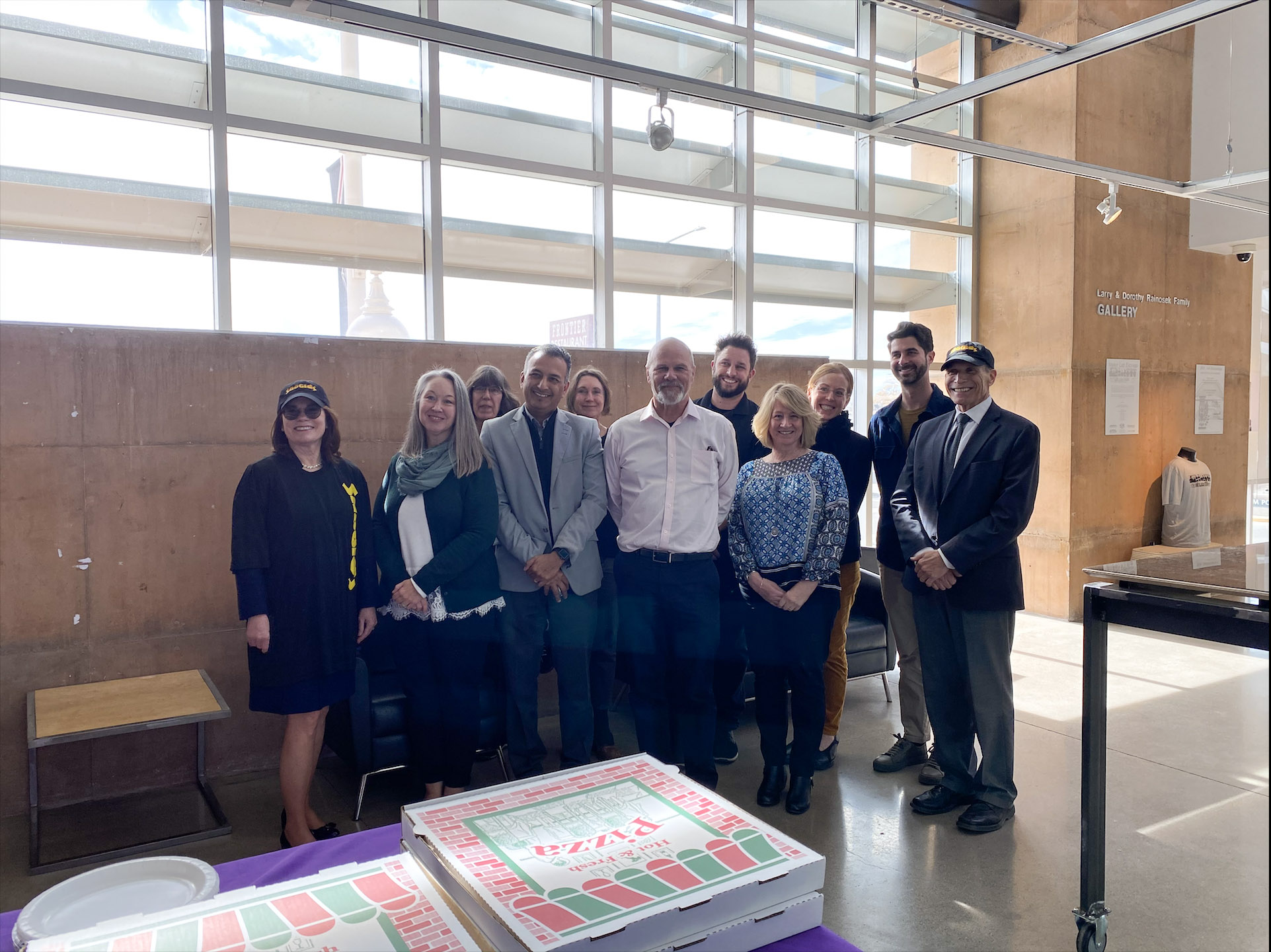 The 2019 UNM Gives Campaign, through the enormous generosity of faculty and staff, raised more than $915,000 and counting. Every year, Lobos take part in the annual giving campaign that benefits the UNM Foundation and United Way of Central New Mexico, either by making monetary donations or offering volunteer hours.
"Our community's desire to give back and support one another continually impresses and inspires me," said UNM President Garnett S. Stokes. "We have the opportunity to create significant change through the UNM Gives Campaign and the response shows what a priority that is to our campus."
For the third consecutive year, two groups with the most noticeable rates of giving received pizzas from Saggio's, hand-delivered by President Stokes and Chancellor for Health Sciences Paul Roth. This year, the School of Architecture and Planning was recognized on main campus for raising more than $27,000 with 8 percent participation. From the Health Sciences Center, it was the Department of Surgery that was honored for its $33,200 raised with 35 percent participation.
"I am extraordinarily proud of everyone's efforts in the UNM Gives Campaign," said Roth. "Every day we focus on serving those in our community through our research and clinical missions. Seeing our providers and staff go above and beyond to donate to causes close to their heart through United Way makes me very proud."