Landscape architecture + architecture students named finalists in "DESIGN MARFA Housing Competition"
February 6, 2015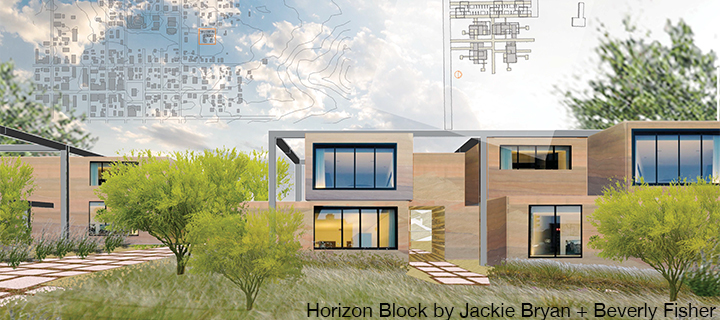 Congratulations Masters students, Beverly Fisher, Jackie Bryan, and Landscape Architecture Assistant Professors, Catherine Harris and Katya Crawford!
Student team Jackie Bryan and Beverly Fisher were named finalists for the International Competition "Design Marfa Housing Competition" with their scheme titled "Light Space Studio."
Set in Marfa, Texas the charge was to respond to housing shortage and rethink existing code limitations.  The team addressed multi-family housing needs by created "a family of buildings that are light on the land, but also rooted in it, letting the landscape and the edges retain the diaphanous and permeable qualities of the desert landscape."

A complete list of winners is posted on designmarfa.com.