Architect Daniel Libeskind Visits UNM SA•P
November 7, 2013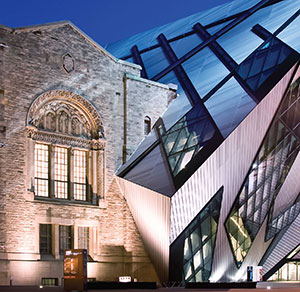 "Wrapping up his work in New York, the world famous architect who designed the Ground Zero Master Plan is now on his way to Albuquerque to speak at the University of New Mexico.
Daniel Libeskind will present the 2013 George Anselevicius Memorial Lecture at 5:30 p.m. Thursday in Woodward Hall. The event is free, and the public is invited.
Libeskind is an internationally acclaimed architect whose buildings include the Jewish Museum in Berlin, the London Metropolitan University Graduate Centre and the extension to the Denver Art Museum and Denver Art Museum Residences.
His talk at UNM is titled, "The Language of Architecture."
During his career, Libeskind has been honored with the 2001 Hiroshima Art Prize, awarded to an artist whose work promotes international understanding and peace; the 2006 Royal Institute of British Architects International Award; the 2011 American Institute of Architects Medal of Honor; and the 2010 Buber-Rosenzweig Medal, for having actively contributed to Christian-Jewish understanding. He is the only architect to ever receive this honor."