UNM SA+P and Navajo Tech develop 2+2 Articulation Agreement
March 2, 2018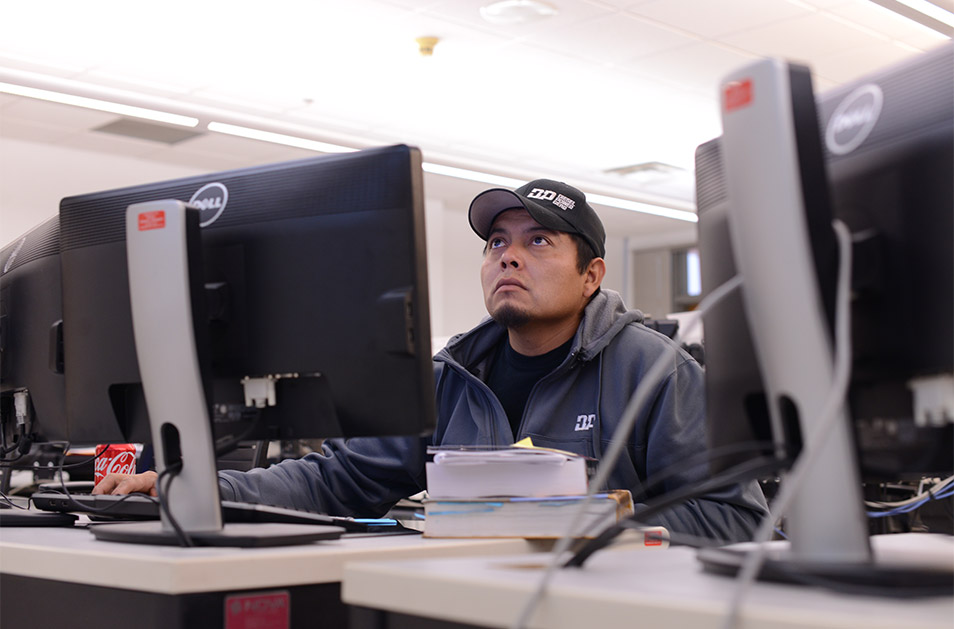 UNM recently developed an
articulation agreement
alongside Navajo technical University of Crownpoint New Mexico. The agreement will allow student involved in NTUs Building Information Modeling Associate of Applied Science degree program to transfer directly into a four-year degree program offered by the UNM SA+P Community + Regional Planning department. The new articulation agreement is currently in effect with two students specializing in Building Information Modeling (BIM) planning to enter the UNM CRP program upon their graduation from NTU. 
This agreement establishes a course of study recognized as equivalent to a course sequence required by the BAEPD degree program at UNM. The Community and Regional Planning Department will recognize students who complete this course of study as having met the same requirements for the degree as UNM students who have completed UNM cour
ses. 
Developing these types of pathways for students to complete four-year degree programs is essential to the overall mission of NTU. This 2 + 2 model initiative will open more opportunities for our students.