Laura Harjo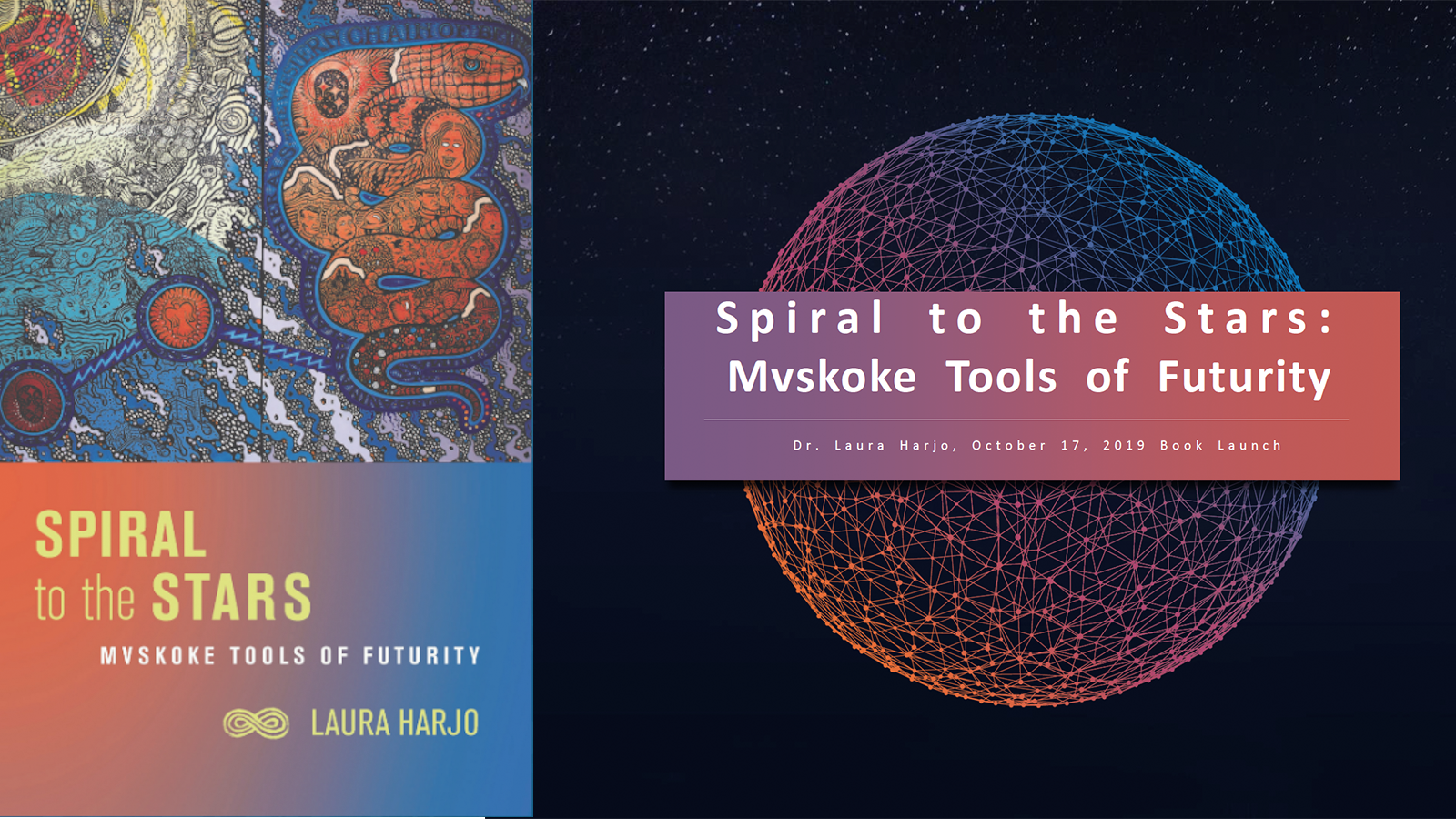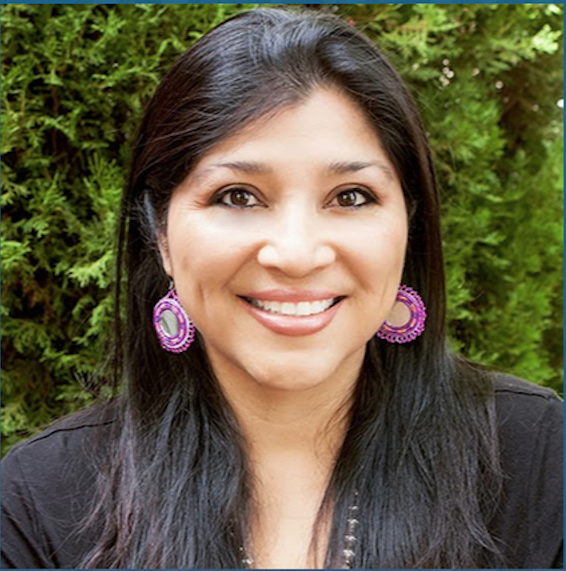 Laura Harjo

Associate Professor, CRP
---
Laura Harjo speaks on community knowledge, her latest publication and Indigenous planning methodologies.
---
Exploring Community Knowledge through writing Spiral to the Stars
Earlier this fall, SA+P faculty member Dr. Laura Harjo released her first book, Spiral to the Stars: Mvskoke Tools of Futurity. Renia Ehrenfeucht, Chair of the Community and Regional Planning Department hosted Harjo's book launch on October 17 in George Pearl Hall. Ehrenfeucht introduced Harjo with kind words, noting that "many of you know her as a teacher, you know her as a mentor. She is also, of course, a scholar, an activist, and practitioner in many different ways."
 Harjo, an Associate Professor in the CRP Department in the School of Architecture and Planning at UNM, is also known for her work as a Mvskoke scholar and as an Indigenous methodologist. She has taught in both the Indigenous Planning and the Community Development concentrations in the department for the last 7 years. Born and raised in the Tulsa area, Harjo attended school at the Haskell Indian Nations University and the University of Kansas, and received her PhD from the University of Southern California.
Spiral to the Stars: Mvskoke Tools of Futurity, focuses on employing Mvskoke and Indigenous feminist epistemologies, as well as theories of Indigenous space, place, and mapping in a community praxis of futurity.
"I'm a theorist and methodologist. I'm not like a nuts and bolts, here's how you do it type," Harjo explains. "I had kind of a weird academic upbringing. It really informs on how I do my work now. I draw upon critical ethnic studies and I try to theorize and shape methodologies that work for communities."
Harjo found that an informal talk with a group of students began her examination of how individuals produce knowledge, how communities produce knowledge, and how this impacts the dominant and prevailing planning approaches. She describes the traditional approach as "maybe you have a hearing, and you hand somebody a microphone and you tell them to marshal their courage and stand up in front of everybody and tell them what they think…That's a really intimidating process…and not just for communities of color, but for communities in general, and that really informs my work. [It's] taking those theories and then trying to conceive of different methods that work in planning and for engaging the community." Spiral to the Stars is Harjo's response to the challenge of the traditional planning process.
Initially, Harjo saw the work as a blueprint for a seven-generation plan. She sought to discover how the seven-generation planning process would be influenced by layering in Mvskoke ideology. Through various drafts and feedback, this blueprint shifted towards a planning perspective before taking another turn towards methodology, ending up at Arizona Press in the Critical Issues in Indigenous Studies Series.
Harjo recounted that there was an appeal towards Arizona Press based on this series. It was clear to her that "they want to hear indigenous points of view; they want to hear knowledge produced by a community and they wanted to hear what I had put together." The process was difficult, not only because of the unique format of the book, but because of the personal elements of kinship, community and time, as well.
 The process of shaping the book was "heart wrenching" for Harjo. "I could feel the trauma that my relatives had gone through, and it really informs a really deep commitment and responsibility that I have," Harjo said. "I felt my relatives were with me and I had a responsibility to them to tell their stories."
Harjo uses vignettes and stories to unpack ideas, theories, and methodologies throughout her book, and often these stories relate back to her own community and sense of kinship. "In some ways," she shared, "I really see that book as my relatives bundled into it."
Harjo's relationship with her relatives, as well as her critical studies lens, shape her perspective on the idea of community and kinship. "When we talk about community planning, community development, we only conceive of it as a fixed place, and maybe that's not the way community operates."
Harjo furthered, "I'm not talking about a fixed community. I'm talking about a community of affinity." For Harjo, expanding perspectives and understandings about concepts of community are key to sustainable and long-term planning.
 "What I do for my community, I do for myself, too. It's not like I'm researching this for the luxury of it. There is reciprocity happening here," Harjo argues. The past, present and future are all factors in planning and in consideration of community, a concept that Harjo refers to as kin-space-time.
"This kin-space-time," she explained "is calling out to a past, present and future, maybe through seeing the same constellations as our ancestors and our future relatives will see" or experiencing the feelings of others, and letting that invoke action.
"Every day we are doing major things to keep sustaining communities that are really rooted in community knowledge and practice that don't always meet the paper in academia."
For Harjo, putting these concepts onto paper was difficult at first. "Nobody could really tell me how to pull it all together and synthesize it and have it make sense," she said. However, after attending Indigenous knowledge conferences and reading the work of other Indigenous scholars such as Linda Tuhiwai Smith, she found that she was not unique in her quest to explore the influence of community knowledge across various sectors.
Despite this commonality in perspectives, there were times when the book writing process was isolating for Harjo. However, she found that exploring theory and perspectives on community were the way to overcome that challenge. "I feel my first responsibility is to my community," she noted. "That's what changed [in my process]. I wasn't trying to write a book that would get me tenure, I was trying to write a book that would serve my community. And I think in writing it like that, it will serve other communities."
To watch Dr. Laura Harjo's presentation at her book launch, visit the SA+P Youtube page.
If you're interested in purchasing Spiral to the Stars, you can buy directly from Arizona Press or on Amazon Books.