Michaele Pride

---
Professor / Assoc Dean for Public Outreach and Engagement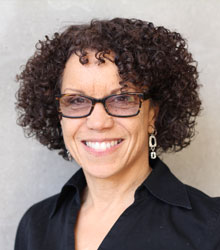 Contact Information
Office Location: Pearl Hall Rm 320
Email: mlpride@unm.edu
Curriculum Vitae
Area(s)
Architecture, Urban + Regional Design
Research Areas
Community-Driven Design; Public Interest Design; Messy Urbanism; Affordable Housing; Race & Gender in Architecture and Urban Design; Housing and Urbanism in Cuba.
Biography
Michaele Pride, AIA, NOMA, is a professor of Architecture at the University of New Mexico. Prior to 2011, she was at the University of Cincinnati, where she served as the Director of the School of Architecture and Interior Design from 2003-09. As an architect and urban designer, she emphasizes principles of consensus, collaboration and public engagement in her teaching, research and professional consulting. 
After the 1992 civil unrest in Los Angeles, Michaele helped found the Design Professionals' Coalition, offering assistance to neglected communities of South LA. She left private practice in Los Angeles to become the inaugural Director of the Downtown Design Center at the University of Kentucky in 1996. 
Michaele is a member of the Board of Trustees of the Cincinnati Contemporary Arts Center, and serves on the Design Review Committee for the Sawmill Community Land Trust. She has served on several national and international design and awards juries, including design competitions for the Oklahoma City Memorial and the new US Embassy in London. She recently served on the Cincinnati City Planning Commission and co-chaired the steering committee for the 2010 Comprehensive Plan process.