Eleni Bastea

---
Regents Professor of Architecture and Director of the International Studies Institute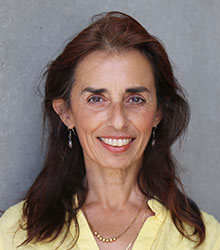 Contact Information
Office Location: Pearl Hall Rm 301
Phone: 505.277.8513
Email: ebastea@unm.edu
Personal Website: http://www.unm.edu/~ebastea/
Curriculum Vitae
Area(s)
Architecture
Research Areas
Architectural and Urban History, 19th Century to the present; Memory and Architecture; Cultural history of place; Literature; Pottery
Biography
Eleni Bastéa was born and grew up in Thessaloniki, Greece. She is the recipient of several grants and awards, including the Graham Foundation Grant and the ACSA New Faculty Teaching Award.
Bastéa is the author of The Creation of Modern Athens: Planning the Myth (Cambridge University Press, 2000), winner of the John D. Criticos Prize, and a finalist for the Sir Steven Runciman Award. The book was also published in Greek (author's translation): Athens 1834-1896: Neoclassical City Planning and Greek National Consciousness (Libro, 2008). She is also the editor and a contributing author of the Memory and Architecture (University of New Mexico Press, 2004). She is currently working on two books: Time of the Doves: Cultural Exchanges among Greeks and Turks and The Hungry Heart: Feeding the Creative Spirit. She has lectured at several universities in the US and Europe. 
In her classes, students work extensively on writing, and give frequent oral presentations to the rest of the class. She has joined the team of the British art magazine .Cent as creative associate and architecture editor. Her short story "The High Heels" (2005), written in Greek, won the Navarino Foundation Prize.