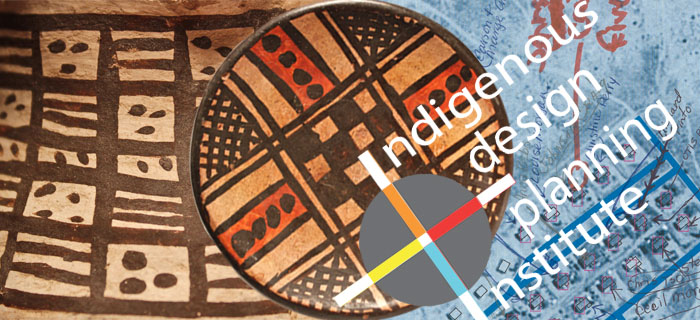 Resource Center for Raza Planning (RCRP)
RCRP is a Resource Center within the School of Architecture and Planning. We are planning researchers and policy analysts engaged in public policy issues related to growth and development in New Mexico. In addition, we deal with issues such as economic development, land use, land tenure, infrastructure, transportation, water rights, water use and quality, agricultural preservation, and a multitude of other planning issues.
Recent Projects
INDO-HISPANO RURAL PLANNING AND DESIGN FIELD SCHOOL
DATES: July 5 - July 19 (2013)
RCRP is excited to offer the Indo-Hispano Rural Planning and Design Field School (I-HFS) for the first time this summer!  The purpose of I-HFS is twofold. First, to provide Graduate Students in the School of Architecture and Planning with a community based learning experience by working with traditional Chicano communities of Northern New Mexico.  Second, to offer technical assistance to communities in Rio Arriba County in the areas of natural resources planning, physical design, and economic development.  I-HFS is designed to provide students with a two week joint classroom and field research experience targeting communities such as the Santa Cruz Basin, the Lower Rio Chama Basin as well as the Española Valley.  The intent of the I-HFS is to provide benefits to the community through planning and design technical assistance and provides students with professional experience in working with traditional land based communities.
MAPPING THE MESA
During the Spring 2013 semester, RCRP conducted a study of land use on Pajarito Mesa, an informal settlement located near the South Valley of Bernalillo County, NM, for the NM Center for Law and Poverty (NMCLP). This study, which was prepared with assistance from both NMCLP and the Bernalillo County Planning Department, utilized satellite imagery and land ownership data to gain an understanding of the patterns of ownership, dwellings,and informal roads networks on the mesa. Understanding these patterns will not only help guide the organization of infrastructure development on the mesa, they will also help demonstrate why Pajarito Mesa should be considered a colonia by the U.S. Department of Housing and Urban Development so that it can qualify for funding to support this infrastructure development.
On April 17, 2013, RCRP research and project assistants Gabriela de la Torre, Erin Chavez, and Lucas Pedraza, presented findings from the Pajarito Mesa study at the New Mexico Shared Knowledge Conference (NMSKC) at the UNM Student Union Building.  Following this conference, the study - Mapping the Mesa: Identifying complexities that continue to hinder planning development in Pajarito Mesa, NM -  was submitted to the NMSKC e-journal and has been accepted for publication. 
SOLAR THERMAL GREENHOUSE PROJECT
(Professional Project, Ben Wilde)

MCRP Student, Ben Wilde's Solar Thermal Greenhouse project. Video by Daniel Sonis.
Faculty and Staff
Jose Rivera: Ph.D. Chair, RCRP Faculty Advisory Committee.  Professor, Community and Regional Planning Program.
Moises Gonzales, MCRP and MUD. Director of RCRP.  Assistant Professor, Community and Regional Planning Program.
Tim Castillo, Associate Professor, School of Architecture + Planning,  Interdisciplinary Film + Digital Media.
Teresa L. Córdova, Ph.D.  Professor Emeritus.  Director of the Great Cities Institute, Chicago, IL.
In addition to our exceptional faculty, RCRP is staffed by student research and project assistants.
iD + Pi News