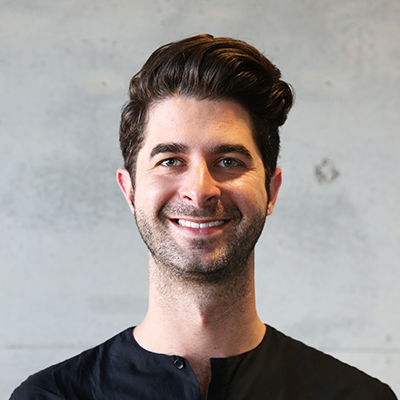 Aaron Cayer
Assistant Professor of Architecture History
---
Education
Ph.D. in Architecture, University of California, Los Angeles
M.Arch, Norwich University
B.S. Architectural Studies, Norwich University
Research
History/theory of architectural practice
Labor and economic history
Theories of practice
Corporate capitalism

Aaron Cayer, Ph.D., is an Assistant Professor of Architecture History at the University of New Mexico. Prior to New Mexico, Dr. Cayer taught architecture history and theory courses at California State Polytechnic University, Pomona, and he was a Senior Research Associate at cityLAB, which is an urban research center with UCLA's Department of Architecture and Urban Design, from 2012-2017. He received his Ph.D. in Architecture from the University of California, Los Angeles, as well as undergraduate and graduate degrees in architecture from Norwich University in Vermont. His current research focuses on the histories and theories of postwar corporate architecture practices as they overlap with those of labor, capitalism, and urban political economies.
ARCH 621: Research Methodology
ARCH 224/524: World Architecture II
ARCH 462/662: Labor and Architecture
ARCH 462/662: Cities and Literature
Articles
Cayer, Aaron. "From Archive to Office: The Role of History in Theories of Architecture Practice," in Albena Yaneva (ed), Ardeth: BOTTEGA: Ecology of Design Practice, no. 2 (March), 2018.
Cayer, Aaron. "Metropolitan Living: The Los Angeles Parklabrea Apartments," Journal of Urban History (April), 2018.
Cayer, Aaron. "Park La Brea," in Society of Architectural Historians Archipedia (Charlottesville: University of Virginia Press), 2017.
Cayer, Aaron. "Stabilizing Practice: A Culture of Business at Daniel, Mann, Johnson, Mendenhall," Proceedings for 105th ACSA National Meeting: Brooklyn Says, "Move to Detroit," 2017.
Cayer, Aarong and Dana Cuff. "UNFIT: Los Angeles and the Empty Glass Box," Thresholds: Workspace 44 (MIT Press), 2016.
Reports and Essays
Deamer, Peggy et al. with Aaron Cayer, "Lobbying for Value--A Dialogue" in ARQ 97: Value (December), 2017.
Cayer, Aaaron, Dana Cuff et al. Re-Wiring an Urban Geography of Work (Los Angeles, CA: CityLAB-UCLA and Gensler), 2015.
Cayer, Aaron and Catherine Tsukasa Bender, "Akichi Undercommons" in J. Crisman, ed. Shin-Shinjuku: New Tokyo, Again (Los Angeles, CA: UCLA Urban Humanities Intitiative), pp. 68-81, 2014.
Cuff, Dana, Carla Salehian, and Aaron Cayer. Information Technology Workplace Futures: A Pilot Study for UCLA IS Associates (Los Angeles: cityLAB-UCLA), 2014.
Cuff, Dana, et al with Aaron Cayer (ed.). Backyard Homes and Local Concerns (Los Angeles: cityLAB-UCLA and Luskin School of Public Policy), 2014.

Cuff, Dana, Tim Higgins, Aaron Cayer, et al. The Future of Office Work: How We Got Here. (Los Angeles: CityLAB-UCLA and Gensler Los Angeles).
Books
Cayer, Aaron. Design and Profit: Architectural Practice in the Age of Accumulation, in progress.
Cayer, Aaron, Peggy Deamer, et al. Assymetric Labors: The Economy of Architecture in Theory and Practice (New York: The Architecture Lobby), 2016.
Faculty Development Award, College of Environmental Design, Cal Poly Pomona, 2018.
O' Kern Dissertation Fellow, University of California, Los Angeles, 2016-2017.
Mary and Bruce Coffey Research Fellow, The Huntington Library and Art Collection, San Marino, CA, 2016.
Cecilia Steinfeldy Fellow for Research in the Arts and Material Culture, Texas State Historical Association, 2016.
Clifton Webb Fine Arts Award, University of California, Los Angeles, 2014.
City Award for Research, Urban Humanities Institute, UCLA, 2014.
cityLAB Doctoral Fellow, cityLAB-UCLA, 2012-2013.
Henry Adams Medal, Amercian Institute of Architects (AIA-National), 2012.
King Medal, Architectural Research Center Consortium (ARCC), 2011.
Award for Research Excellence in Sociology, Norwich University, 2011.
Design Excellence Award, American Institute of Architects (AIA-Vermont), 2009.
A. Francis Politi International Fellowship, Norwich University, VT, 2008-2009.