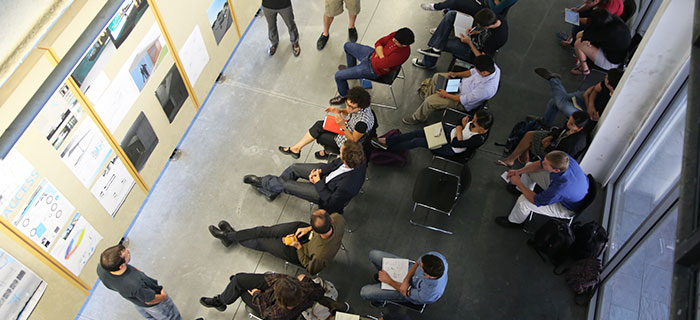 About Urban + Regional Design
New Mexico offers a unique variety of settlement and district types for study, including Native American pueblos; strip mall development; Spanish Colonial settlements; streetcar suburbs; gated residential developments; acequia villages; railroad, company, courthouse square, military and Mormon towns; second home sprawl; ghost mining towns; Interstate commercial clusters, colonias; and communes. Ruins of Anasazi cities, myths of lost cities, and a rich literature of place provide further opportunities for research. Interactions between the natural and built environment are particularly vivid and strong in New Mexico's desert and alpine ecosystems. Examples of both extractive settlements and centuries-old renewable resource based settlements are clearly represented in the State and region.
As of 3/1/15 we will not consider new applications to the Certificate while we revise the program. We anticipate accepting applications again in spring 2016.
Benefits of the Certificate
The Certificate provides a coherent framework of courses for current graduate students and post-graduates interested in the improving the quality of life in our settlements through the physical design of cities, towns, and their component pieces.
Completion of the Certificate will be recorded on students' official UNM transcript.
Download the current Course Descriptions.
Contact
Questions about the program should be directed to Mark C. Childs, Director of the Town Design Certificate Program at 505-277-5059 or mchilds @ unm.edu.