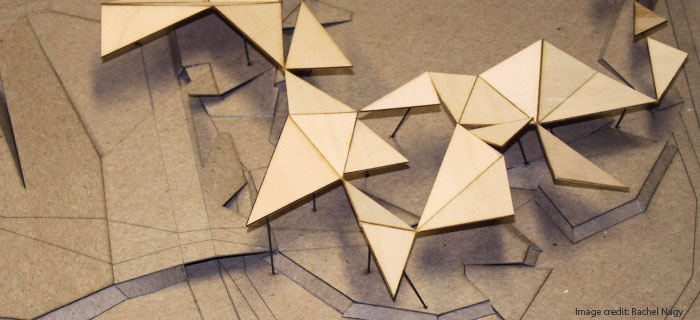 Director's Message
Cities, towns and regional landscapes are among humanity's largest and most complex achievements. The buildings, public works, plazas and parks of even a small town embody substantial amounts of capital, energy, natural resources, history and aspirations. Cities are among our greatest creations, yet typically no single individual creates them. Rather they arise from the dialog between multiple designers, clients, regulators, critics and users. Sometimes the cities and towns that emerge are sublime places. Frequently they have only fragments of greatness or are soul-deadening and environmentally unhealthy.
The Certificate in Urban and Regional Design aims to give students the foundations to ask critical questions about, study examples of, and propose approaches to designing the emergence of regions, towns, and cities.
What does it take to create a great place that in and of itself gives life dignity, joy and beauty?

What tools are available to help compose places made by multiple designers?

How can design inform regulation?
New Mexico offers a unique variety of settlement and district types for study, including Native American pueblos; strip mall development; Spanish Colonial settlements; streetcar suburbs; gated residential developments; acequia villages; railroad, company, courthouse square, military and Mormon towns; second home sprawl; ghost mining towns; Interstate commercial clusters, colonias; and communes. Ruins of Anasazi cities, myths of lost cities, and a rich literature of place provide further opportunities for research. Interactions between the natural and built environment are particularly vivid and strong in New Mexico's desert and alpine ecosystems. Examples of both extractive settlements and centuries-old renewable resource based settlements are clearly represented in the State and region.
As of 3/1/15 we will not consider new applications to the Certificate while we revise the program. We anticipate accepting applications again in spring 2016.
Questions about the program should be directed to Mark C. Childs, Director of the Certificate Program at mchilds@unm.edu.
Benefits of the Certificate
The Certificate provides a coherent framework of courses for current graduate students and post-graduates interested in the improving the quality of life in our settlements through the physical design of regions, cities, towns, and their component pieces.
Completion of the Certificate will be recorded on students' official UNM transcript.
Completion of the certificate may aid you in applying for private, public, and non-profit jobs requesting urban design skills, and for design and planning jobs in firms or departments that engage in urban work. 
Knowledge of urban design can be useful in a wide variety of non-design positions, such as health professionals interested in environmental determinates of health, civil engineers who want a broader understanding of urban composition, lawyers working on urban issues, or public administrators focusing on municipal development.
Mark Childs, Director Urban and Regional Design Certificate Program