Dean's Message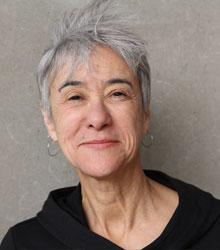 Welcome to the School of Architecture + Planning, the only professional school in the country that exists within both the state's flagship institution and is a Carnegie rated Category 1, High Intensive Research, Hispanic and Minority serving public university.
The UNM School of Architecture + Planning [SA•P] exists in a place like no other. New Mexico is a place where the past informs the present and both simultaneously challenge the future.
The School is located on Route 66 and near El Camino Real, the roads that opened the American continent. This place sought by artists for its light, by indigenous builders for its mud, this fragile land of high altitudes, little water, diverse cultures, and enormous extremes, creates a radical laboratory for design investigations and experimentation. The architecture (Arch), community and regional planning (CRP) and landscape architecture (LA) students and faculty apply the most contemporary technology and teaching methods available to investigate and advance the quality of the urban and rural regional and global condition.
SA•P boasts faculty that pioneered the integration of sustainability and cultural landscape studies into the traditional professional architectural, planning and landscape curricula. Nearly from its inception, SA•P faculty have dedicated their scholarship and attention to the quality of Albuquerque's neighborhoods as well as the state's economic development. These have been investigated in undergraduate and graduate studios and lectures, as well as applied, by graduate students and faculty in partnership with the state's public and non-profit agencies.  For over 40 years SA•P's Design Planning Assistance Center (DPAC) studio has been involved in everything from urban renewal to design-build.
SA•P has two undergraduate degrees, the Bachelor of Arts in Architecture (BAA) and the Bachelor in Environmental Planning and Design (BAEPD). The professional graduate degrees of the School are the Master of Architecture (MArch), the Master of Community and Regional Planning (MCRP) and the Master of Landscape Architecture (MLA). All three graduate degrees are accredited by their respective professional accrediting agencies and can lead to professional registration.
Other student interests may be pursued through the School's graduate certificate in Historic Preservation and Regionalism or through their involvement in the School's Center for Research in Advanced Digital Fabrication (CRAFT), Resource Center for Raza Planning, or the Indigenous Design + Planning Institute. The SA•P maintains interdisciplinary relationships with the University ArtsLAB, the Interdisciplinary Film Digital Media, Water Resources and Sustainability Programs to name but a few.
Our summer is generally dedicated to travel. Every other summer the Architecture and Landscape Architecture students travel to Northern Italy, where they use a villa in Vico-Marcote as a home-base to see and experience European architecture and urbanism. On alternate years, students may select from a range of faculty-directed travel experiences, nationally or internationally. Summer is also the time in which the Historic Preservation and Regionalism program holds its Summer Institute that includes fieldwork experiences with its courses.
This is a dynamic School with deep ties to the professions it represents and the diverse people it serves. Contact us and we will tell you much, much more about the future we are designing from our world-class studio building at the University of New Mexico!
Dean Geraldine Forbes Isais
Phone: 505.277.5885
Email: gforbes@unm.edu